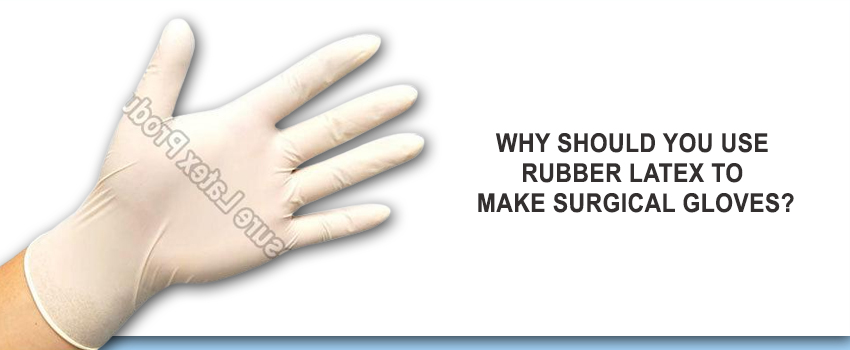 Surgical or medical gloves are personal protective equipment that is useful to protect the wearer and the patient from spreading illness or infection during the medical process and examination. Surgical gloves have an infection control strategy. Surgical gloves are disposable.
Surgical gloves have leak resistance, biocompatibility, and tear resistance. When your hands may touch someone else's body fluids or certain hazardous drugs, you should use surgical gloves.
Things to Know before Using Surgical Gloves
Here are a few essential facts that you should consider while using medical gloves-
• Wash your hands before putting on surgical gloves.
• Make sure your gloves fit correctly for you to use them comfortably.
• Be aware of using sharp objects that can damage the medical gloves.
• Always change your gloves if it are torn or ripped.
• After removing gloves, wash your hands with soap.
• Do not use surgical gloves for the second time.
• Do not share your medical gloves with others.
The Significance of Latex Material
Latex is a natural material that is extracted from the rubber tree. The natural rubber latex's elasticity makes it ideal for a wide range of applications. Latex is a popular material due to its flexible, thin, and versatile nature.
For example, latex surgical gloves are popular due to their disposable features. Due to their elasticity and protective qualities, latex gloves can fit tightly to the hand. Authentic latex surgical gloves manufacturers use original rubber latex to make the surgical gloves.
Features of Latex Surgical Gloves
Latex surgical gloves come in a wide array of thickness coated for skin moisturisation and are available in various colors. The unique features and benefits of latex surgical gloves are as follows-
• Rubber latex can provide huge skin comfort.
• Property hand mold with an independent thumb design allows for an anatomical fit, and it can maintain a natural movement in the finger, palm, and thumb.
• Latex surgical gloves have an interlocking and beaded cuff design that helps to reduce roll-down.
Reasons to Use Latex Surgical Gloves
Latex gloves are the most popular glove varieties available on the market. The physical properties of natural rubber latex make disposable latex gloves extraordinarily elastic and resistant to tearing. It protects against various hazards, including chemicals, viruses, and bacteria.
Many people consider disposable latex gloves to be the most comfortable disposable glove material. Latex gloves are made from naturally occurring material; thus, it are a biodegradable product than synthetic gloves. Therefore maximum medical professionals use this glove.
Use of Latex Gloves in the Medical Field
Latex is the rock star of the medical disposable glove world. Latex gloves can give protection against blood borne pathogens like HIV. Even latex surgical gloves can give huge protection against an allergic reaction. Latex surgical gloves are more comfortable than synthetic gloves. It is cost-effective and provides vast flexibility.
If you visit any online portal, you can find authentic latex surgical gloves manufacturers who will provide latex gloves at an affordable cost. It will be helpful for you.